(available for only $39 for CCAI members, $49 for non-members)
Finishing Industry Calendar of Events
Custom Powder Coaters I Directory
Powder Coating Supplier Buyers Guide/Directory
Finishing Industry Trade Publications

Visit the Q&A Forum
Powder coating over galvanizing
The Purpose of Paint Arrestors
Safe Powder Coating Guidelines
What Is Powder Coating?
Powder coating is the process of coating a surface in which a powder material is applied using an electrostatic or compressed air method, or sometimes a fluidized bed.
The applied powder is then heated (cured) in an oven to its melting point, after which it flows to form a smooth film which dries to a firm, durable finish very resistent to scratches, cracking, peeling, UV rays and rust.
The entire powder coating process involves several steps. Very generally:
The substrate must be fully cleaned to avoid defects in the finish and rejects by the customer resulting in lost income and time.
a pretreatment step (an important step not done by all coaters) during which the product is treated with a pretreatment chemical or conversion coating, usually phosphate or zinc based, to further protect it and improve the surface for powder adherence;
rinse, rinse, rinse..dry completely then
Rack the items. Now we're ready to coat.
Select your coating. Choosing the right coating for your application and end use of the item is very important. A variety of powder formulations exists to choose from depending on the type item you will be coating.
finally, FULLY cure the powder in the oven, usually convection cure ovens generally at 375-400 deg. F, 15-20 minutes (varies), in an infrared oven, or a combination of both.
Failing to preheat and cure the part properly can result in several kinds of defects such as outgassing.
No matter how carefully we have performed the above steps, defects, such as adhesion problems, are likely to occasionally occur.
Troubleshooting problems becomes very important to avoid many defects, rejects and lost time and income.
"...thanks for the plethora of information you have made available to amateurs like myself. This makes getting started a whole lot easier!" Mike B., Charleroi, PA
256-837-1490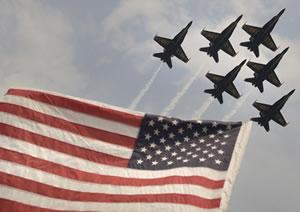 Advantages of Powder Coating
Because of the advanced method with which powder coatings are applied, all types of powder coating provide a durable, uniform and attractive finish. All powder coatings are decorative and protective, and different formulations of powder coatings are available to provide extra protection from ultra-violet rays, corrosion, abrasion, and chemicals. Some types are even approved for use by the FDA in food grade applications.
What's more, they provide good electrical insulation properties and can also have special characteristics like electrostatic discharge.
Powder Coating: The Coating of Choice
Powder coating has become the coating of choice for consumer goods from lawn mowers, bicycles, and lawn furniture and office furniture, to kitchen appliances and automobiles. Powder coatings are available in an amazing variety of decorative colors and textures to stretch the limits of the most imaginative designer; the application options are virtually endless.
Powder coating is now the fastest-growing finishing technology in North America, representing over 15% of all industrial finishing applications.
POWDER COATING TRAINING CLASS
from Powder-X Coating Systems
We offer 2 day hands-on training classes for the small job shop coater or for those looking to open your own shop. Includes classroom, hands-on, marketing, job costing, and more.
If You're a Success...We're a Success
QUALITY

of Powder Coating



The unique method with which powder coating is applied results in superior consistency and uniformity of the finish without sags, drips, runs, or bubbles. The finish an extremely tough, durable coating which enhances the value of any consumer product to which it is applied.
In general, the performance properties - impact resistance, flexibility, and corrosion resistance of powder coating are better than with liquid paints.
Powder coated parts resist cracking, peeling, and marring during handling and normal service use. In many cases, merchandise is specifically advertised as "Powder Coated" because of the quality image it projects.
ECONOMICS

of Powder Coating



The powder coating process wastes less energy than liquid painting. Taking automation and oven efficiency into account, powder coating requires up to 50% less energy in the total system compared to solvent based systems. With respect to energy savings, labor costs, rework costs, material usage, waste disposal, and overall line efficiency, it's no wonder powder coating is the fasted growing finishing technology.
The advantage to manufacturers and to the consumer is a coated part with a superior quality finish at a reasonable cost.
ENVIRONMENTAL

Benefits of Powder Coating



Unlike many liquid paints, powder coatings are compliant with environmental regulations.
Liquid paints often contain solvents, which can contribute to air pollution and, in some cases, ozone depletion. Powder does not contain any solvents and releases negligible amounts of VOCs into the atmosphere, resulting in no air pollution.
Most powder coating overspray that does not adhere to the part can be retrieved and reused, significantly reducing waste.
Wet painting processes can generate sludge, which must be disposed of into hazardous waste landfills. Properly formulated powder coatings generate no such hazardous waste.
In summary, powder coating is overall the better choice for any finishing project.
More Powder coating how-to information